3 coworking spaces in Portland that welcome creatives and changemakers
Those of us who enjoy working from home still sometimes crave, from time to time, the opportunity to commune with co-workers. Even if water cooler banter was never our thing or gossiping with the girls at lunch set our teeth on edge, it can be satisfying to work alongside others. And we actually stimulate our creative brains when we collaborate on a slogan or visual concept, bounce an idea off a colleague that is dancing in our brain, or (admit it) vent sardonically about the lack of plastic forks in the break room. Below I list just a handful of creative co-working spaces. I'll be adding these to our Creative Resources page and writing future blog posts about ones that cross my radar. All of these places offer desks, locker rentals, printing, coffee, tea, and conference rooms. Feel free to tell me about the ones you love to work at by emailing me at kristin@aportlandcareer.com.

Collective Agency
322 NW Sixth Ave, Suite 200
www.collectiveagency.co
503-517-6900
Located in the Pearl, Collective Agency aesthetic looks like the advertising agency that cool people work at in movies, offering exposed brick walls, Scandinavian couches, natural light,  exposed ductwork, and, according to the website, a place "where 80% of people say hi." Though hip, Collective Agency evokes a sincere sense of community, offering events like readings and happy hours and a reduced membership rate to people making less than $20,000 per year. Collective Agency also boasts "one of the fastest internet connections in Portland," and event rental for up to 125 people. (Second location opens November 1 at 3050 SE Division, Suite 245.) Rates $120 (6 days per month) to $320/month. (Yearly prepaid rates are less.) Offers 24/7 access to members.

NedSpace
707 SW Washington Street, Suite 1100
www.nedspace.com
503-502-0185
Along with being a 15,000-square-foot co-working space, NedSpace is an incubator for tech startups. Founders by Mark Grimes and Josh Friedman collaborated with the City of Portland and the Portland Development Commission to create the Portland Seed Fund, an evergreen investment fund for startups like Puppet Labs, Second Porch, and JourneyGym. NedSpace welcomes entrepreneurs, freelancers, solopreneurs, and remote workers. Rates $175 - $275 (hot desk), $375-$475 (permanent/private desk), and $475 - $2,750 (private office with a locking door). Offers 24/7 access to members.

Hatch | HatchLab PDX | Home of Hatch Innovation
2420 NE Sandy Blvd.
www.hatchfuture.org
503-452-6898
HatchLab PDX not only offers a place to work but a place to incubate social entrepreneurship and nonprofit ventures that seek to change the world. Offering a myriad of events for community builders and conscientious business owners to connect and converse, Hatch has the gravitas of a thinktank juxtaposed with a deliciously quirky verve that attracts deep thinkers, social justice warriors, and the wonkishly hip. My favorite event is their monthly Social Entrepreneur mixer, held on the third Thursday of the month. Rates $95 (5 weekdays/month) to $175/month (10 weekdays/month). Hours are 9 a.m. to 6 p.m. Tours are offered 10am to 5pm Monday through Friday and can be scheduled on their website.
Search
Categories
Contact Kristin if you have any questions at 503-754-2636. Skype sessions also available. You can also schedule a complementary 30-minute phone session in Calendly.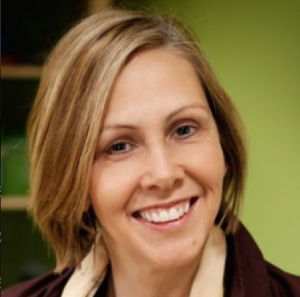 Career Counselor
Solopreneur Coach
kristin@aportlandcareer.com
I work with professionals in transition, whether they're changing careers, starting businesses, or re-launching into the workforce after an absence (i.e., raising kids or returning to school). I love helping people unlock inner potential, answer true callings, and build fulfilling professional lives.
As a career counselor and marketing coach, I offer career seekers and solo entrepreneurs a mix of personal branding expertise, counseling skills, and clear-headed insight, helping creative and healing professionals navigate less linear career paths. As a mother who returned to school after 40, I am especially attuned to the needs of midlife professionals in transition.